Friday, February 19, 2010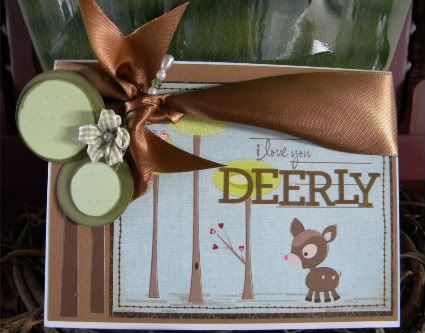 I just love this little deer! He is too cute. Enjoy!
Posted by

Roxann
at 9:56 PM
1 comment:

Tuesday, February 16, 2010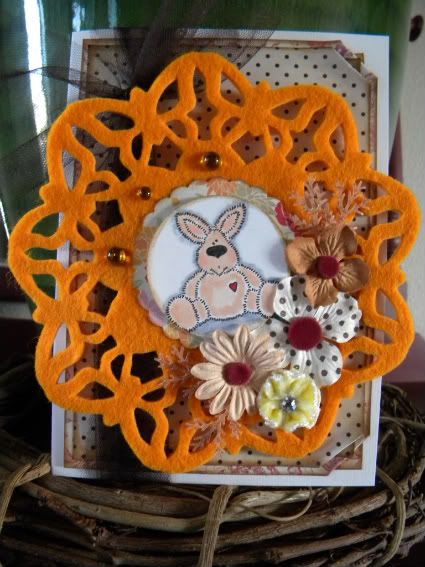 Happy late Love Day! I hope everyone had a great time with their families and loved ones. I got the inspiration for this card from the Magnolia Ink Magazine. They have the most amazing artwork in it. I am bound and determined to get better with my Copic Markers. I need to get some Magnolia stamps and practice!
The bunny stamp is from Provo Craft. Paper is Making Memories Vintage line and the big orange felt is from the Dollar Store. I got a whole pack of different colors. Love when that happens!
Posted by

Roxann
at 9:51 AM
No comments:

Out For Design Team Work



A little late to be posting for love day...but here it is. I made this book for my husband and I to put little love notes to each other in. He has written me a letter in a small notebook every morning before he leaves for work. After 10 years, that is a lot of notes! I thought it would be neat to have a few in here to pass on to our children. We want to carry on the tradition of Love and what it takes to have a great marriage to them.

Paper is Sassafrass, flowers Prima and one handmade, black glitter letters are Pink Paislee.

Have a great week and don't forget to let someone know just how much you love them!